Get on the C.A.R.E program where you and your referrals benefit! It's a sweet deal!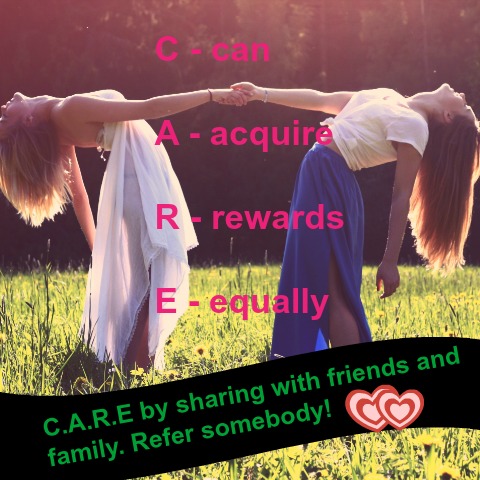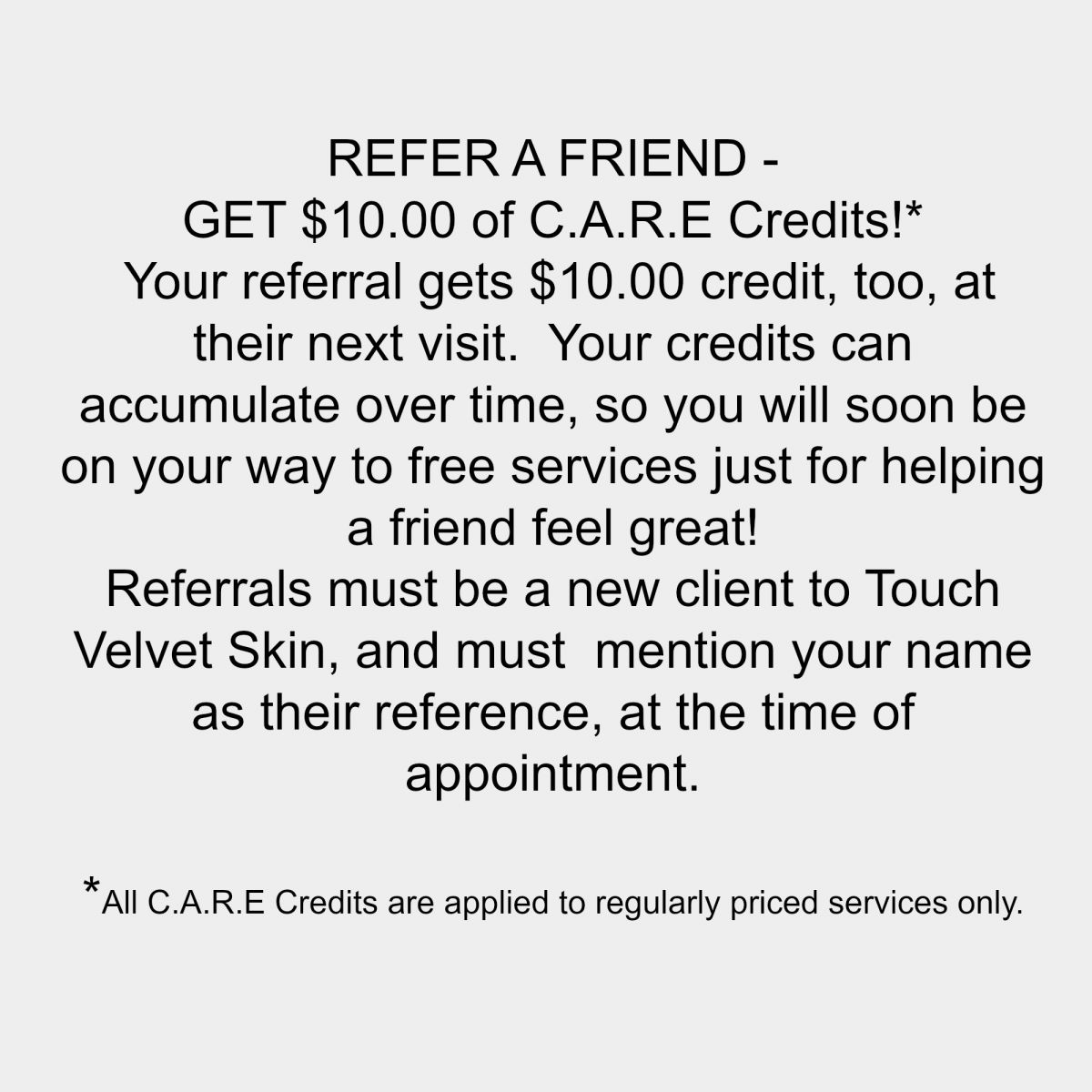 C.A.R.E by sharing with friends and family. You and your referal will both receive a $10.00 gift certificate towards your next service**
You can refer as many NEW clients as you wish.
Simple & Sweet Membership Requirements
1. A one year non-refundable fee.
2. Pre-Schedule appointment in advance not to exceed 4 weeks past membership start date(no exceptions). This is especially applicable to brazillian, bikini, and leg services. Brows, upper lip, chin, neck and underarms may be 2-3 weeks but before the 4 week mark. No fee required after a break (Sweet!). However, Client will pay discount price (not Regular price, More Sweet!) for services before resuming the regular 4-week Sweet Membership discounted price again.***
3. If break is 2 months or more, regular price will be applied initially.
4. Depending on the area, $3.00-$5.00 is added to the service that is past 4 weeks. At 6 weeks it is $59.00
5. May be required to pay for pre-scheduled appointment in full (at discretion of Provider)
6. Give advance notice if service is not needed in a particular month (4 week period).
NEW! VELVET FACIAL MEMBERSHIP!
You can now sign up for facial membership and get monthly discounts on
All facials offered! Discount does not apply to series.
Required: a 1 year non-refundable fee.
Have as many facials in a month as you desire. If you miss a month, no worries, you'll pay the regular price and resume your membership the following month. You also have the added benefit of buying a series and paying as you go.
Membership with Benefits! Thank you for signing up!
* Important note: you must give a minimum of 12 hours, preferably 24 hours notice of cancellation or you will incur a $25.00 fee. This also applies to series packages.
*All Prices subject to change without notice.
**Cannot be combined or used in conjunction with other discounts, sales, specials.